When Drew Fish was a sophomore in high school, he was invited to a performance by acclaimed Texas singer / songwriter Cory Morrow. Nearly 1,000 fans had gathered to Morrow's Tyler, Texas show.
Backstage, before the show began, Fish played a couple songs for Morrow, who later surprised Fish by calling him onstage to sing for the crowd. When Fish stepped off the stage everything had changed for him.
"I thought 'that was so cool. I have to get a band together.' That was the moment I knew I wanted to start performing," the native Texan explains. "I don't know that I was thinking career at that point, but I definitely knew the experience had moved me in that direction."
He did start a band and he and his buddies played through high school and college, getting gigs at fraternity and sorority parties while in college and traveling throughout Texas and neighboring to play music for people who quickly became fans after seeing their high energy, fun-loving show.
After college, Fish's parents, both of who played and sang, told him he had to get a job. He and his band talked it over and decided they wanted music to be their job, so they went in and cut their first album, which Fish describes as having "a rough and real" sound. People loved it, more dates came along, and a second album, which was smoother and more poetic, emerged. Along with it came more interest in the band for bookings, radio and television.
Having just recorded his third record, produced by five-time Grammy award winner Adam Odor (known for his work with the Dixie Chicks, Pat Green and the Randy Rogers Band), Fish is well on his way into that career in music. He was a writer on all of the songs on Wishful Drinkin', which will be released early next year. The music has morphed into a more traditional honky tonk sound.

The singer/songwriter co-wrote many of the tunes with hit songwriters Tommy Connors ("The Last Ten Years (Superman)" by Kenny Rogers; "Last Of A Dying Breed" by Neil McCoy); Roger Brown ("She Gets That Way" by Kenny Chesney; "We Must Be Loving Right" by George Strait and Barbra Streisand) and Nashville Songwriters' Hall of Fame member Byron Hill ("Fool Hearted Memory by George Strait; "Nothin' On But The Radio" by Gary Allan).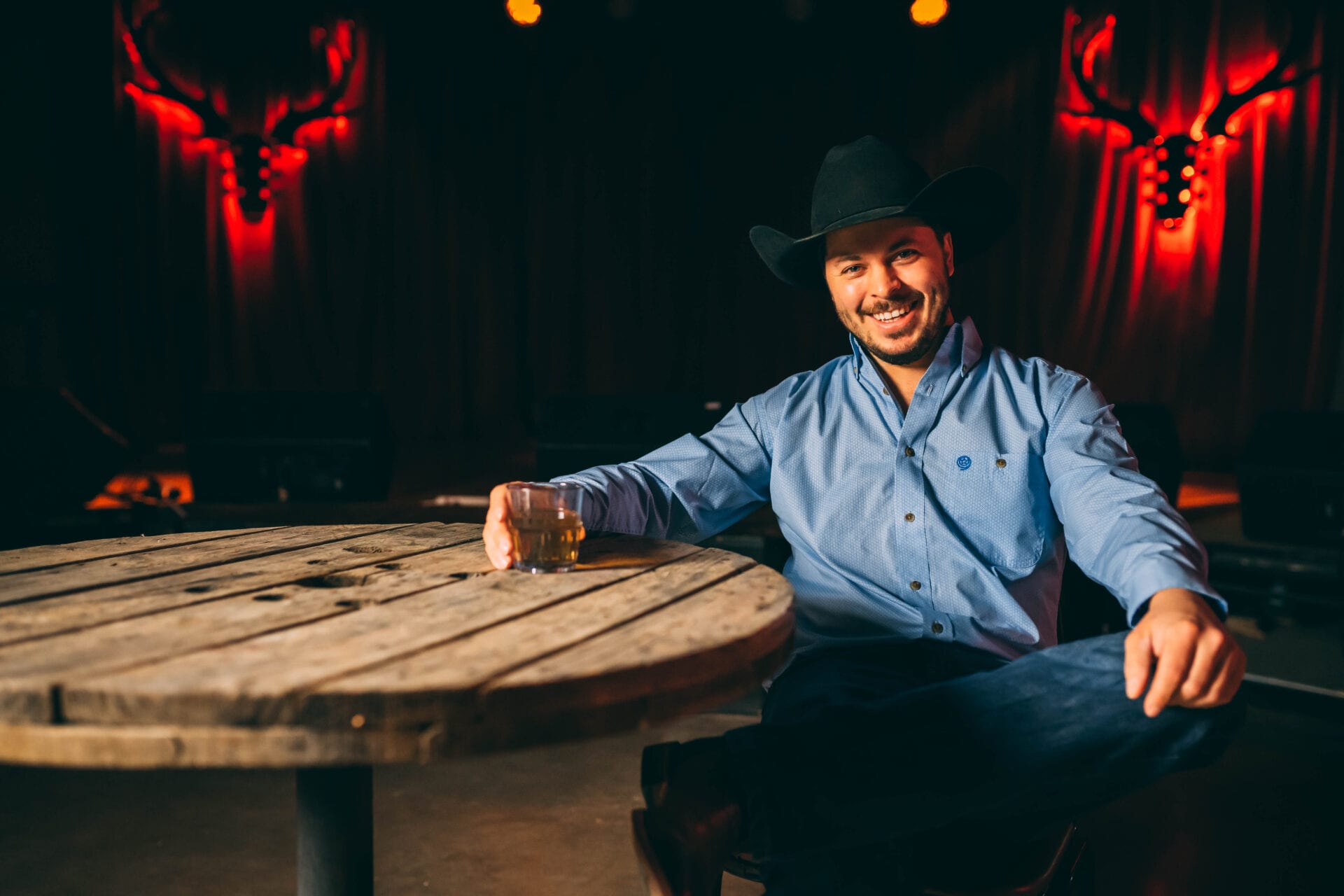 "I wanted to expand the music I had been doing, and I think this new record shows growth. I wanted songs that sounded like me but not for all of them to sound alike," he explained. "I think we came up with some incredible songs, some great honky tonk tunes, and I'm very excited for everyone to hear the album."

Fish says one of the things that made a difference on this album is that he has continued to grow throughout his career as a singer, entertainer, and songwriter. Additionally he put many hours into pre-production before he, Odor and the musicians went into the studio to actually record.

"The studio time was a blast," Fish says. "We were throwing ideas out and trying different things. The musicians were willing to go out on a limb to try different stuff, and the results are just what I was looking for."

"Lone Star Saturday Night" is a great example of what Fish was looking for when he went in to record, a song he considers to be true country. It's a honky tonk tune with a driving rhythm that gets everyone in the mood to party.

"Better Place" was the first single released to radio and Fish's second to go to number one on the Texas Regional Radio Report. He and Byron wrote it in 30 minutes and immediately thought it should come out first because it is such a positive message song, something they thought people would appreciate hearing in this time of turmoil.

Fish is especially proud of "Every Damn Time," the first waltz he's ever recorded. It's also a duet with Pam Tillis, which he says he still can't believe happened. "We were talking about it being a duet and Roger said he could call Pam Tillis. I didn't want to get my hopes up and believe it might happen. She got back to us right away and said she would love to do it. I did my part in Texas and then I came to Nashville and went in the studio with her and she did her part there. It turned out great. It was incredible getting to work with her."

The songs go from the heartbreak of "Another You" to "High Rollin' Home," a song inspired by Willie Nelson and "On The Road Again." Listen carefully and you will hear references to Honeysuckle Rose, the Outlaws, and guitar riffs that sound much like those you might hear from Nelson himself.

Another song close to home is the final cut, "Waitin' For The Sun," a song written at one of Fish's Writer's Retreats. It is about surviving Hurricane Harvey that hit Houston in August of 2017… "All you can ask for is to see a new sunrise, breathe another breath, sleep another night… waiting for the sun after the rain …." It's a positive song about a disaster that simply says, if you are healthy and alive then you can turn a bad situation around.

Fish's influences range from Elvis to Frank Sinatra and Patsy Cline, along with George Strait, Dean Dillon, Keith Whitley and Randy Travis, and they all show through in this new album. Other influences include Robert Earl Keene and Pat Green. "Those guys broke down the wall at radio, and it gave guys like me the realization that you didn't have to have a record deal to get on radio, and you didn't have to move to Nashville to make it happen. Now there's Aaron Watson and Cody Johnson. It just shows that if you have drive and build the right team, there's nothing that can stop you."

The singer admires the writers of 90's country music and aspires to be as good and even better than they were. "I think there is always room to grow, take what you have and grow from it and make it you. Every time when I sit down to write, my goal is to write a better song than those guys because the songs they wrote are the pinnacle of country music."

Fish will never forget the encouragement he received from folks like Cory Morrow and Byron Hill so he always tries to support other up and coming artists. "When people tell me they like us, or they like a certain song, I always tell them thanks, and then introduce them to another artist that they may like. I think it's very important to support other artists whenever you can."